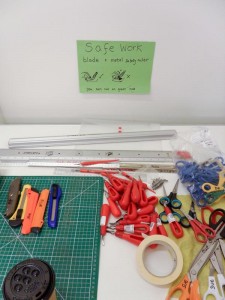 "The Indignity of Speaking for Others" (Deleuze 1972)
With extensive experience in teaching and community arts project delivery and management, I am very aware of the law and ethical dimensions of working with others. I try to keep my paperwork and working processes as transparent as possible, looking for permission, negotiation and respect.
My enhanced DBSpaperwork  (from October 2013) is fully transerfable & updated by Wolverhampton University / Arts Connect . My academic research is approved by Coventry University's Ethics Committee.
I carry full Public Liability insurance for my community arts work and routinely carry out Risk Assessments for activities (using the HSE format), sharing these with commissioners and participants where appropriate.
I am aware of the GDPR and store and use personal data, including images, accordingly. Consent Forms are usually produced for separate activities, with specific permissions asked for online use, parental consent for children.
I am aware of current Safeguarding legislation and have long term experience of working with a range of vulnerable adults, children and young people, including looked after young people, in a range of formal and informal settings.