Exhibitions & Artworks
March 2020 accepted for a 4-week artists' residency, We Live Here,  in Northern Italy in July 2020 by the Rensing Arts Centre, California
2019-current Work in Progress making artwork to develop local sense of place, diversity and connection using video and mixed media, with Kate Johnson and Ted Eames
July to October 2019 The Art of Caring group exhibition, The Conference Centre Gallery, St Pancras Hospital, London, (three paintings, oil on aluminium, 'Care Without Borders' I (left),II and III)
October 2019 VAN Gallery Shrewsbury, When I Brought the Sun, installation with 3 videos, audio, digital photo slideshow, lights, old shed wood and found objects; made in collaboration with poet Kevin Evanson for Encounters group show
April – June 2019 The Art of Caring group postcard exhibition St Georges Hospital London (three paintings, oil on aluminium, 'Care Without Borders I,II and III)
Summer 2018 VAN Gallery, Shrewsbury, Encounters group exhibition, paintings ('Have you seen this boy?'oil on vinyl & 'Bedsit', oil on vinyl)
Summer 2016 Kynaston Ballroom, Shropshire, 8 week residency with final show 'Save the last dance for me', mix of video and painting including interviews with elders about their teenage dance years in the Ballroom (subsequently used in intergenerational work with Jill Impey's Beat of the Butterflies Wing anti-war project)
2015-2017 touring films, sound and text pieces with re:collect's Cabinet of Curiosities: Shrewsbury Museum, the Wenlock Poetry Festival, Powis Castle, Wrexham Museum
May-June 2015 Pack Up Your Troubles (sound and 3.5m x 0.5m graphite drawing based on pianola music) part of The First Casualty of War is Truth exhibition at Shrewsbury Museum & Art Gallery
Nov 2014- Feb 2015 Re:Collect group show at the new Shrewsbury Museum and Art Gallery: sound and video work made in response to Sontag's Unguided Tour
Nov 2012-March 2013 Object Lessons  Group Exhibition Shrewsbury Museum & Art Gallery; videos exploring our relationship with historical objects, 'Dusting Balls' and 'Shelanagigs in Dublin', and a performance piece, 'Holiday Snaps', using photographic images and a live reading of Susan Sontag's Unguided Tour: this is all work in progress for re-launch of Shrewsbury Museum & Gallery 2014.
Dec 2011 Shrewsbury Museum Re-launch Digital Content  Development 430million years  permanent online exhibition using video, text, sound and 430million year old brain coral fossil
March 2012 This is the Point curated by Mona Casey as part of the FlatPack Festival, Birmingham, video 'Reading Agatha Christie'
April-May 2011 The Hive Arts Centre, Shropshire 'Wrapping Susie' in 'Surfaces'  group exhibtion
Jan 2010 – Current 'Endless Conversations' video on Multistory website (with Shaeen Ahmed)
Aug-Sept 2009 BIAD,Birmingham MA Show 'Endless Conversation' video installation including 'Ahmet's Bricks' (looped video)
July 2009 Shift Time Festival, Shrewsbury Heresy with Andy Mckeown (14-screen projects, digital real time interventions, participatory installation turning Old Market Hall into projection site)
2008-2009 Lighting up Time (with Andy Mckeown) 12 Month series of outdoor digital installations and projects, incl real time, textual, participatory, Shrewsbury as part of bi-centenary of Darwin's Origin of Species
Nov 2008 Medrar for Contemporary Art Film Festival, Cairo, Egypt: 'Reading Agatha Christie' video
Nov – Dec 2008 'Lle y dan, Artur?' Curated & exhibited new media & sound installation in Polish/English /Welsh; Wrexham Museums, Clwyd, Wales; working with economic migrant groups in North Wales
June 2008 New Generations Birmingham Q Club Group Show curated by Mona Casey; new media installation 'Look into My Eyes': funded by BCU & Birmingham City Council
April 19 – May 20th 2008 Oriel Davies, Newtown, solo exhibition of 'But you Promised' & 'Reading Agatha Christie' video installations
Feb-28th-March1st 2008 Open Ended Festival of Time Based Media University of Richmond, Virginia, USA group show, video 'Reading Agatha Christie'
Aug 2007 Music in the Square digital / video 'light show' using pre recorded and real time material; Shrewsbury Summer Season (with Andy McKeown)
Feb20th – 24th 2007 The Identity Parade, The Custard Factory, Birmingham Group show; Video 'Jinx' & 'In Disguise' slideshow
Feb 2007 FlatPack Film Festival, The Electric Cinema, Birmingham; screening of 'Jinx'
November 24 – 27 2006 The Chocolate Factory London Solo exhibition (with Andy Mckeown), new-media, interactive and video
June –Sept 2006 'Unnatural Selection' International Open, Shrewsbury, 'Dear Maurice', interactive digital installation with Andy McKeown, winner of Whittingham Riddell Prize
24 June – 5 August 2006 Oriel Davies Newtown Open: looped video; 'Calling'
May 2006 MediaMaker Review: Solo Exhibition; video installations, The Music Hall Gallery, Shrewsbury; videos 'Hole in the road, Dublin', 'Plucking', 'But you promised', and others
July 2005 'Empty Swept & Garnished', Shoplatch, Shrewsbury: Group show: video installations, 'Jinx',' But you promised', Scumbag Art'
Awards
ERSC Award & bursary from Imagineer Productions for f/t PhD research into impact of creative community projects on community wellbeing, School of Human Geography, Coventry University 2011- 2014
AHRC Award for p/t MA Fine Art (£4,000 pa for 3 years) 2006 -2009
Nominated for MAXMARA Prize by Cornelia Parker 2007
The Emma Jessie Phipps Award for Outstanding Graduating Student UCE Arts 2007, June 2007
The Ikon Gallery Award for best in Final Show BIAD June 2007
Whittingham Riddell Regional Prize August 2006 for 'Dear Maurice' 'Peoples Choice' Award Sept 2006 for 'Dear Maurice' in 'Unnatural Selection'
Gertrude E Griffin Award May 2004 for highest overall mark in student BA year at BIAD
Whitworth Wallis Marine Prize Second Prize February 2004 Birmingham, for Lancaster Sands'; oil painting/installation about Morecombe Bay Cockle Pickers
Research/ Evaluation and 
Participatory Community Arts Work
2017-April 2020 Evaluator for Scour (Part i and ii), artist-led participatory project and exhibitions, Redditch WaterMill Museum, for SculptureLogic; report available:  The Machine in the Park
2017-MAY 2020 Creative Enabler for BAFA student Grace Currie at Chester University; supporting the creative output of student with acquired brain injury due to car accident
2017-2019 Researcher for Coventry University / National Rural Touring Foundation Arts Council, wrote successful bid for ACE R&D award; researcher into the impact of rural touring arts in England: report launched July 2019 at NRTF National Conference
2016 – 2019 Trainer and Programme Developer for Morris, Hargreaves, MacIntyre international evaluation consultants to design, develop and co-teach a series of evaluation strategy courses for Arts Connect West Midlands in Birmingham, for small to large-sized arts, theatre, dance and music companies, libraries and local authorities
Sept 2018 – Dec 2019 Evlauation consultant for Participate Artist Collective's organisational resilience Arts CouncilEngland funded professional development programme.
2018 Evaluator for Ready Steady Library arts project for under 5s and parents, Staffordshire Libraries; report Ready Steady Library evaluation report May 2018
2017 Evaluator for A Place Free of Judgment– Telford & Wrekin Libraries participatory arts project for Arts Connect West Midlands, with Brighton arts company Blast Theory: report available
2017 -2019 Evaluator for Beat of the Butterfly's Wings, artist-led participatory Arts & Heritage project for Jill Impey
March 2016 Is This All There Is? Evaluator for Open Door Theatre and Birmingham Hippodrome launch of a major Arts Council funded networking participatory event
Feb-2015 – 17 Researcher for Disruptive Media Learning Lb, Coventry University/Coventry & Warwick NHS RFPB mental wellbeing project into the value of arts-based research methods in secondary schools.
Jan 2015 – July 2015 Evaluator BSIS engineering and art project with young people Not in Education, Employment, or Training for Imagineer Productions, Coventry
January 2015 – Sept 2015 Evaluator (with research Jo Trowsdale) for Imagineer Productions Imagineerium  project with engineers, artists and young people
June 2014 – July 2015 Evaluator CLASP (Community Libraries Art of Storytelling) Birmingham City Community Libraries participatory arts and professional development project with Sonia Sabri Dance Co, and the Hippodrome Theatre: reports CLASP report Part 1 'Summary CLASP report part 2 'Striving'
May 2014 – September 2014 Evaluator Open Door Theatre with Birmingham Hippodrome  Theatre, schools and performance project with young people with learning disabilities
March 2014 – October 2014 Evaluator Lively Libraries South Shropshire Libraries arts project with Arts Alive and the Birmingham Royal Ballet
Jan 2014 – July 2014 Evaluation Consultant for Not Yet Imagined, at Imagineerium, Coventry, engineering and art project with four Coventry schools and local engineering company
Jan 2011 – July 2014  ESRC Case Collaborative PhD Researcher into the qualitative impact of creative community interventions in the West Midlands, Coventry University School of Geography, Environment & Disaster Management (BES), funded by Economic & Social Research Council & sponsored by Imagineer Productions; research sites Coventry, Worcs, Shropshire, Birmingham, Wolverhampton
Nov 2013 – Dec 2014 Evaluation Consultant/Researcher for Arts Connect West Midlands: three Arts Council supported Pilots of my Qualitative Evaluation Strategy (mapped against ACE Children & Young People's Quality Principles) with Imagineerium, Coventry; Motionhouse Dance, WM; Ikon Gallery, Birmingham
August 2013Lead Artist-Researcher in joint project with University College London Public Engagement Unit (with Natalie Ohana-Eavry UCL) with London domestic abuse refuge, Envisioning the Legal System, using expressive markmaking techniques (pilot for Nuffield Foundation bid)
August 2013 Lead Artist-Evaluator for Royal Geographical Society International Conference: three-day  qualitative evaluation , seminar presentation and activities including workshops and real-time interactive blog at the, London with Quaco Cloutterbuck, London Metropolitan University
 July 2013 – 2014 Evaluation Consultant British Council research project by Community Interest Company (CIC) Frilly, Birmingham, 'Perceptions of the British Council' South Africa/UK youth/arts project
2012 –2015Artist for Shropshire Museums Service and Arts Gallery Heritage Project commissioned digital video/audio/performance work for new Museum & Art Gallery; creative workshop leader for Young Curators
Jan – Sept 2012 Researcher /Evaluator for Godiva Awakes, Imagineer Productions, Coventry Cultural Olympiad (Artists Taking the Lead), ACWM & other funders; incl contribution to West Mids Observatory data collection (365 paper & online questionnaire responses analysed using PASW software), focus groups, participant journals, creative and visual participatory methods
Jan 2012 – Jan 2013 Evaluation Consultant to Community Interest Company (CIC) Frilly , Birmingham, for Contacting the World 2012, Manchester, 10th anniversary of Contact Theatre's international youth theatre festival, interactive online and creative methodologies; final report http://issuu.com/redannie/docs/ctw2012evaluation
Jan 2012 – Jan 2013 Researcher /Evaluation Consultant for the Shropshire Secret Hills AONB/Leader/Big Lottery funded Upland Farmers Wellbeing project (identified as 'good practice in evaluation' by AONB and Big Lottery)
Sept 2011 – Sept 2012 Researcher/ Evaluation Consultant for SPARC community arts project Bishops Castle, including development of Participant-Evaluator group of teenagers for final report to Big Lottery
Jan – Dec 2011  Researcher with UnLtd/Millennium Award into the use of mobile phone / internet social networking for participatory arts project feedback and evaluation; with technical support from Coventry University's Serious Games Institute (SGI)
Jan 2011 – April 2011 Artist-Researcher   for Hybrid/Creative Futures/ Birmingham City Council, developing creativity-based solutions to non-art organizational aims in the voluntary sector in Birmingham
September 2011Lead Artist-Researcher for Low Hill Children's Centre Conference on Domestic Abuse; visual arts workshops evaluating services leading to participant-led conference presentation and dissemination (with Adrienne Frances & Kirsty Hillier of Frilly)
April 2011Digital Content Development Artist for Cultural Olympiad/Museums Service, Shropshire County Council; films for 'smart phone'/GPS functions, based on 430million-year-old coral fossil (with Martin Sumner).
Sept-Nov 2010Artist-Evaluator Making Unheard Voices Heard; visual art project in 5 Domestic Violence Refuges, evaluating services for Birmingham & Solihull Women's Aid (BSWAID), culminating in exhibition of 35 over-lifesized figures at Birmingham City Football Ground at large-scale fundraising event (with Dilwara Begum & Adrienne Francis of Frilly).
Feb 2010 – Dec 2010  Video Artist/Coordinator  for Hearing Unheard Voices, UK Youth & Acorns Hospice project with terminally ill teenagers and young people in care for major summer exhibition of videos at The Public West Bromwich and touring WM in Jan 2011
April 2010 – Dec 2010  Coordinating Artist/Commissionerfor Aman, Muslim Women's Network/PVE funded 12-month Video Training, and four-day Arts workshops: at the Midlands Art Centre, Birmingham (with Dilwara Begum & Adrienne Francis of Frilly)
Dec 2009Lead artist 'Healing & Saying' Arts Workshop at The Drum, Birmingham, Conference on Domestic Violence (with Ruth Gibson & Shaheen Ahmed)
Sept 2008 – Dec 2009Lead artist with Andy McKeown 'Lighting Up Time' Arts Council WM funded (£24k) new media & mixed media public art commission, Shrewsbury to celebrate Darwin's Origin of the Species, community & youth  participants; video, mixed media, animation, large-scale projections
April 2008 – Jan 2009 Lecturer Glyndwr University, School of Arts, Wrexham f/t; Study Support & Research Methods funded by Widening Participation in HE
Feb 2007 – Sept 2007New Media Artist for Blue Remembered Hills permanent exhibition; (as Alight Artists Collective); community collection of images, data & sound for artistic interpretation & creation of permanent and touring exhibitions at AONB Secret Hills Centre, Shropshire (with Andy McKeown, Martin Sumner, Arron Fowler)
Sept 2005 – Sept 2006  Coordinating Artist/Commisioner Impact Plus; wrote bid and managed £21k Arts Council WM Black Country participatory project (partners Wolverhampton Art Gallery) to mount Inside/Outside Group Exhibition at Bantock House, video installation, mixed media, with nine South Asian/local women; dissemination/report to ACWM 'highly recommended'
Feb 2002 – Sept 03  Programme Area Manager Workers Educational Association Full Time, Tutor organiser developing & managing LSC Widening Participation programme of adult & community learning in areas of disadvantage in Telford to Learning Outcomes & targets; 8 staff; 21 sessional tutors & Study Centre/UK Online; monitoring & reporting on ESF, LEA & NLCB funded projects; Adult Learning Inspection; OCN, ECDL
1998 – 2002 Director The Green Wood Trust (national craft skills teaching charity); Responsible for management of Charity including craft teaching, £350,000 National Lottery community arts development & widening participation project in Telford; 12 staff, 40 sessional coppicing & craft  & art tutors, 140 volunteers; commercial carpentry workshop / staff & trainees; monitoring & reporting on 14 audited public & private funding streams; accountable to Board of Trustees, Charity Commission, funding partners and community project participants; organized National Coppice Training Conference & apprenticeship schemes (gaining LSC & LANTRO support); managed site specific sculpture (Donnington Wood, Telford) & local Carnival arts project in Woodside, Telford; Mosque building project
1995-1997 Project manager for Rural Broadnet, University Wolverhampton, Science Park; rural ITC/video link project in Shropshire
Qualifications
Dec 2014 awarded Doctor of Philosophy for  PhD research into the impact of creative community interventions on community wellbeing, Coventry University School of Geography, Environment & Disaster Management (Full text of PhD research here )
2007 – 2009 MA Fine Art Commendation  (p/t) BCU Birmingham Institute of Art & Design
2003 – 2007 BA Hons Fine Art First Class (f/t) UCE Birmingham Institute of Art & Design
1996 – 1998 MA Communications University of Wolverhampton  (p/t)
1991 – 1993    PGCE (F & HE) University of Wolverhampton  (p/t )
1973 – 1977 BA(Hons) 2:1 Sociology University of Essex  (f/t)
Publications
Challis, S. (2014) in Savin-Baden, M and Wimpenny, K. A practical guide to arts-related research, Sense Publishers
Challis, S., Dunham, P., Hytch, J., Kneafsy, M. and Racz, I.  (2014) 'Artist-Evaluators: How Creativity Itself Can Challenge the Limitations of Qualitative Evaluation in Creative Community Projects: Evidence from the UK West Midlands', The European Conference on Arts & Humanity Conference Proceedings, Brighton, UK, September 2013  pp 265-278 ISSN – 2186-229X http://iafor.org/
Challis, S. (2013), 'Sketchbook postal exchange', Journal of Writing in Creative Practice 6: 2,pp. 187–211, doi: 10.1386/jwcp.6.2.187_1
Bedford, J, Challis, S (2007) 'Community Development and the Arts: Reviving the Democratic Imagination Strength – Broadsides from Disability on the Arts' (Book Review) Community Development Journal(2007) 42 (4): 527-529 first published online September 4, 2007doi:10.1093/cdj/bsm043
Challis, S (1997) 'Widening Access in Rural Communities' in Field, J. (Ed) 'Electronic Pathways: Adult Learning and the New Communication Technologies' Leicester, NIACE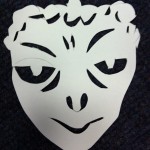 Other Employment (Summary)
Feb- Sept 2009 Shrewsbury College of Arts & Technology part time Professional Practice Lecturer Foundation Fine Art BA; Drawing & Photography lecturer Fine Art Foundation & OCNW Photography
April 2008 – Jan 2009 Glyndwr University, School of Arts, Wrexham f/t Lecturer; Study Support & Research Methods BA Fine Art, Vis Com, Applied , Digital Media; MA FA research and essay support; funded by Widening Participation in HE
Sept 2007 – April 2008 Shrewsbury College of Arts & Technology part time Drawing & Photography lecturer Fine Art Foundation & OCNW Photography
Feb 2007 – April 2008 pt self employed ESOL teacher including at Eurofilms Extrusions, Telford & in Shropshire, teaching English to economic migrants & refugees; groupwork & 1:1
Feb 2002 – Sept 03 Workers Educational Association Full Time Programme Area Manager, Tutor organiser developing & managing LSC Widening Participation programme of adult & community learning in areas of disadvantage in Telford to Learning Outcomes & targets; 8 staff; 21 sessional tutors & Study Centre/UK Online; ESF, LEA & NLCB funded projects; Adult Learning Inspection; OCN, ECDL
1998 – 2002 The Green Wood Trust (national craft skills teaching charity); Full TIme Director Responsible for management of Charity including craft teaching, £350,000 National Lottery community arts development & widening participation project in Telford; 12 staff, 40 sessional coppicing & craft & art tutors, 140 volunteers; commercial carpentry workshop / staff & trainees; 14 audited public & private funding streams; accountable to Board of Trustees, Charity Commission, funding partners and community project participants; organized National Coppice Training Conference & apprenticeship schemes (gaining LSC & LANTRA support); managed site specific sculpture (Donnington Wood, Telford) & local Carnival arts project in Woodside, Telford; Mosque building project
1996 – 1998 Shropshire Chamber of Commerce, Training and Enterprise Council (now LSC), Telford. Shropshire Education Business Links Manager, then Education & Training Development Manager; resp. for staff training, business planning, financial management of funded projects, ESF, SRB, ERDF; set up education centre in local engineering factory; managed CITB & Engineering industry links
Jan 1996 – Aug 1996 University of Wolverhampton Rural Broadnet Project, Project Manager, rural Widening Participation community /small business development project using ICT in South Shropshire
1990 – 1996 Shrewsbury College of Arts and Technology, Lecturer and Course Tutor Levels: Access to HE; GNVQ;NVQ;BTEC; A Level; GCSE; Special Needs; Subjects: Sociology; English; Basic Skills-numeracy/literacy ; Vocational Foundation; Vocational Communications
1988 – 1990 Shropshire LEA, Madeley Court School, Telford Research & Development Assistant, Technical Vocational Education Initiative (TVEI); incl 'Girls into Science project; editor of TVEI magazine for teachers
Training
Date Organiser Course Title Length
2002 WEA Intro to Disability Discrimination Act (1 day)
2002 BSA Adult Literacy & Numeracy Core Curriculum (3 days)
2001 Telford&Wrekin Cultural Awareness & Anti-oppressive practice (2 days)
2000 Green Wood Trust Environmental/practical greenwood craft courses (16 days)
1999 Telford&Wrekin Introduction to Community Development Work (6 days)
1998 TEC in house Appraisal ; Selection and Recruitment ( 1 day)
1998 Edict Training External Funding Sources (1 day)
1997 Edict Training Influencing Skills (2 days)
1997 Spectrum Management Training Project Management (3 days)
1997 TEC in house Quality Assessor (Supplier management and ISO) (1 day) m/f
1997 TEC in house Raising Matched Funding (Joint with business partners) (1day)
1995 TUC, London Negotiating Skills (NATFHE) (3 days)
1993 Walsall College Equal Opportunities in FE (2 days)
1981 TUC, London Equal Opportunities at Work (2 days)
1980 TUC, London Using Broadcast Media (3 days)
1980 WEA, London Working with Groups (2 days)